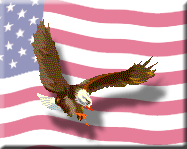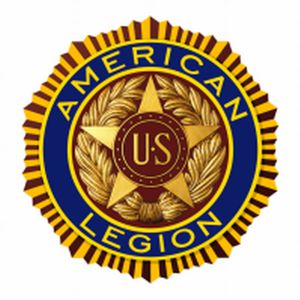 We Honor Memorial Day on the
Last Monday of May.
We go to the 5 cemeteries at 8:00 in this order.
Pine Grove, Faaberg, Pioneers Rest, Old Sumner, and.New Sumner
Then at 10:45, we meet at the Post to march to Sportsman
Park where we have moved to in the last couple of years.
We have erected a new flag pole for this purpose and for the
Village to use for all sporting events held there.

These are pictures of a Memorial Day Ceremony.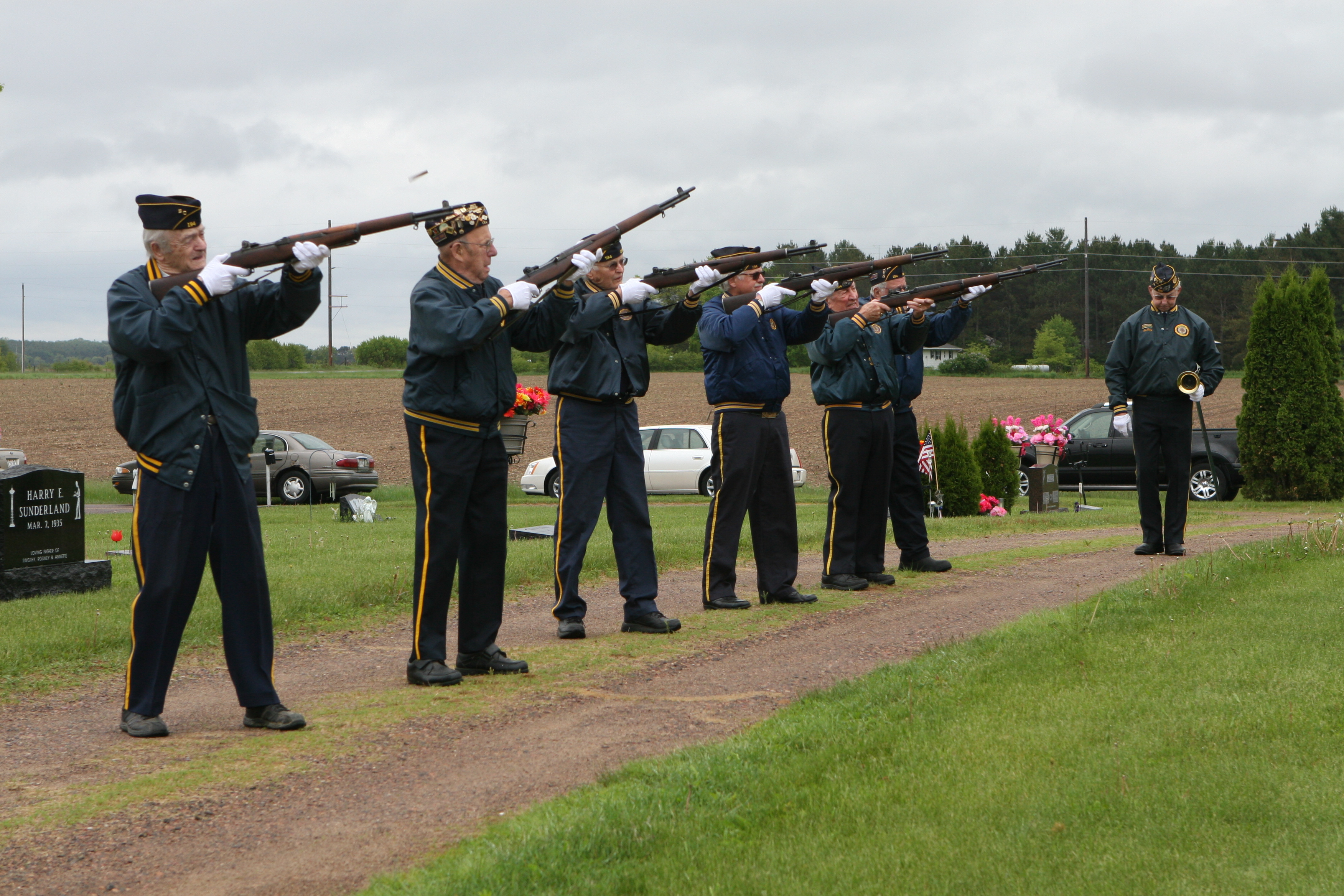 Color Guard Firing Squad at Pine Grove Cemetary.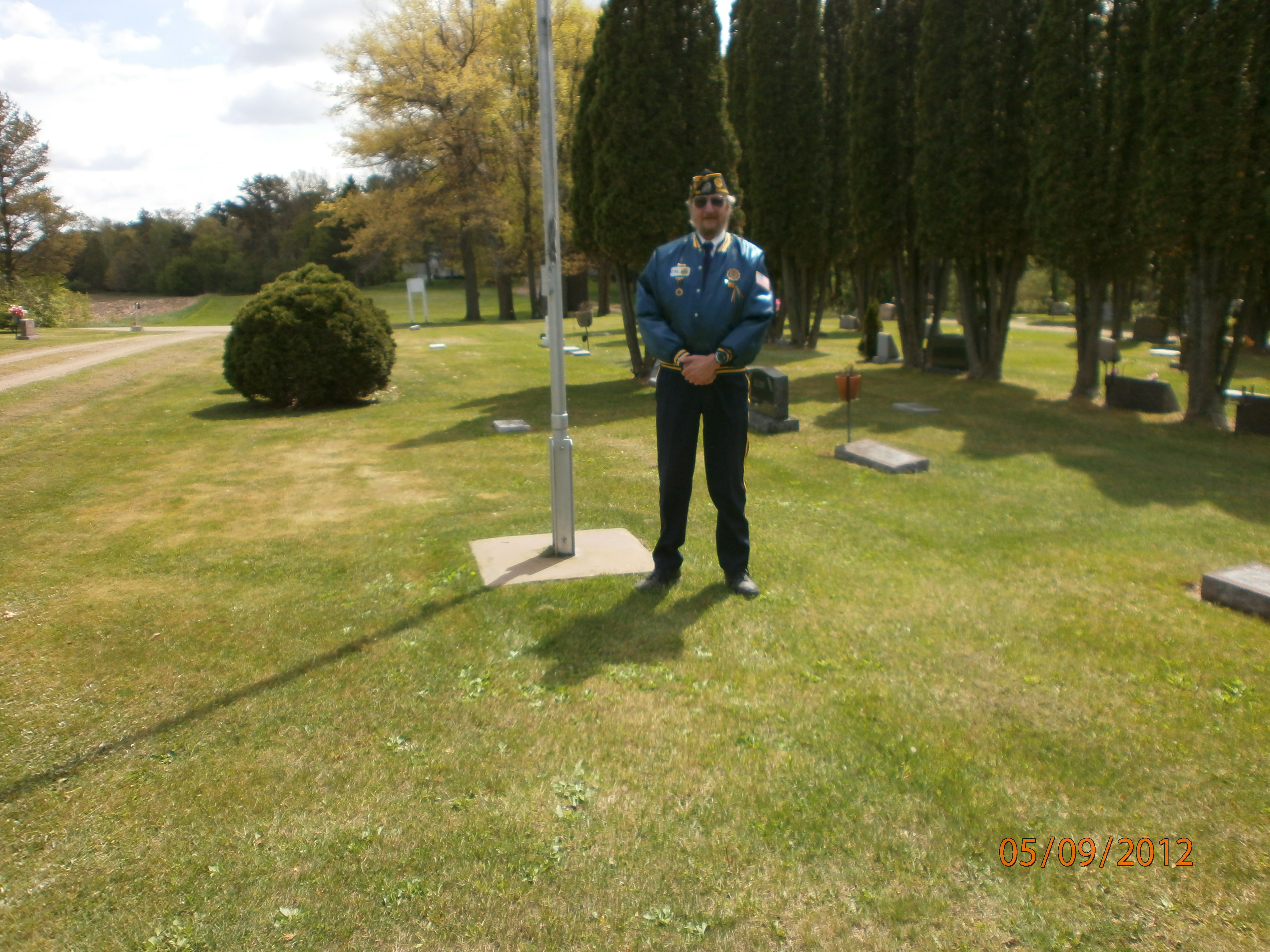 Commander Cal Briggs at Pine Grove Cemetary.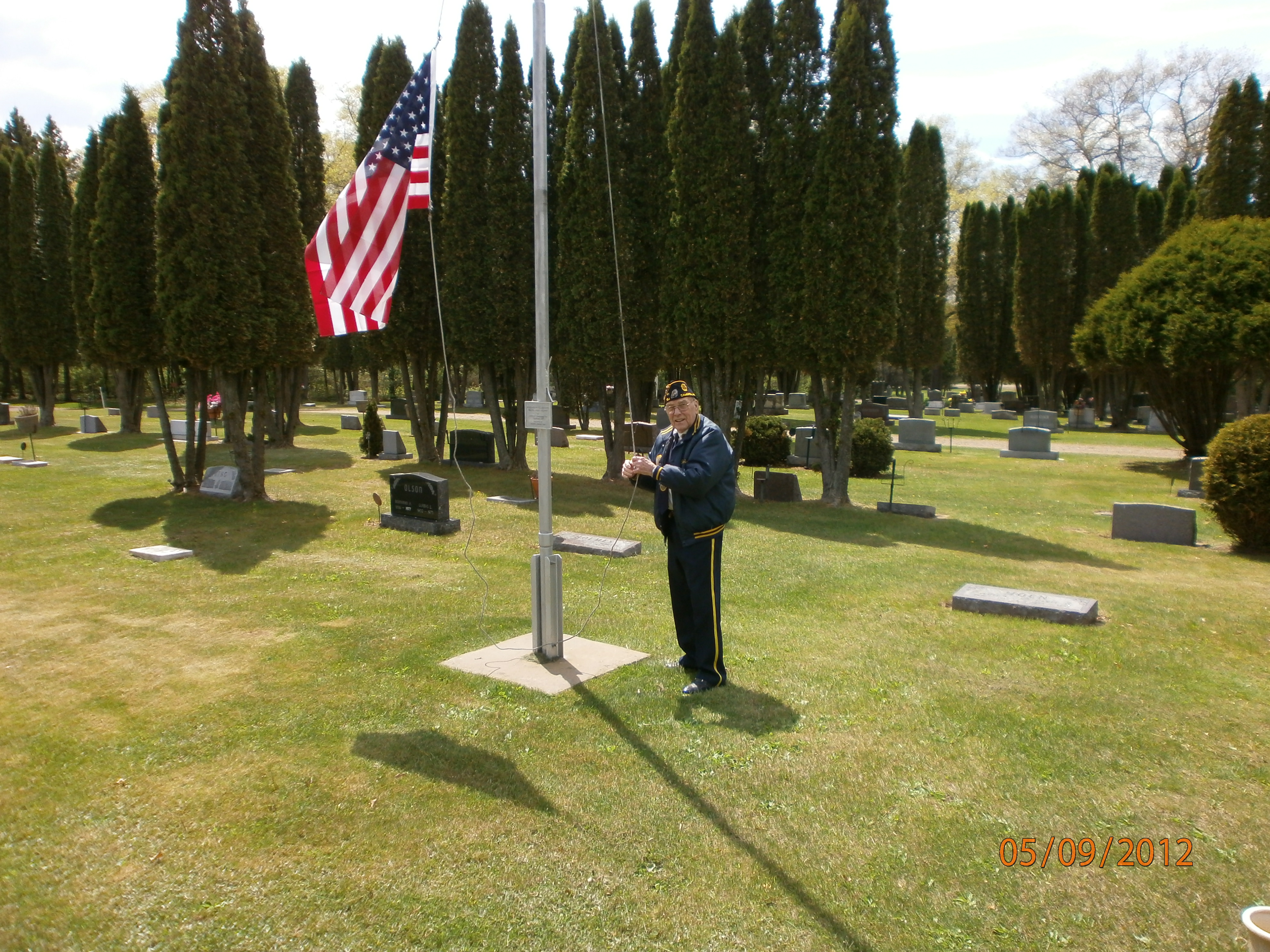 Harris Johnson at Pine Grove Cemetary.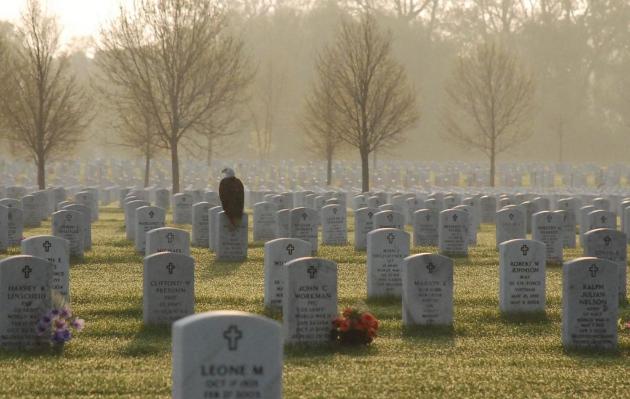 Veterans Still Serving America!