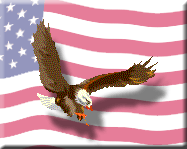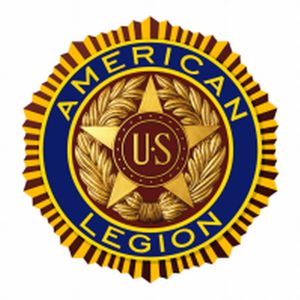 New pictures from July 17-21 of 2019 at the bottom.
And again we had a great crew to drive the carts and Tram to assist
anyone that needed help to travel around the fair grounds. Here are some
pictures of the crew at work. Enjoy! Click HERE to see the Opening Ceremonies
This was our headquarters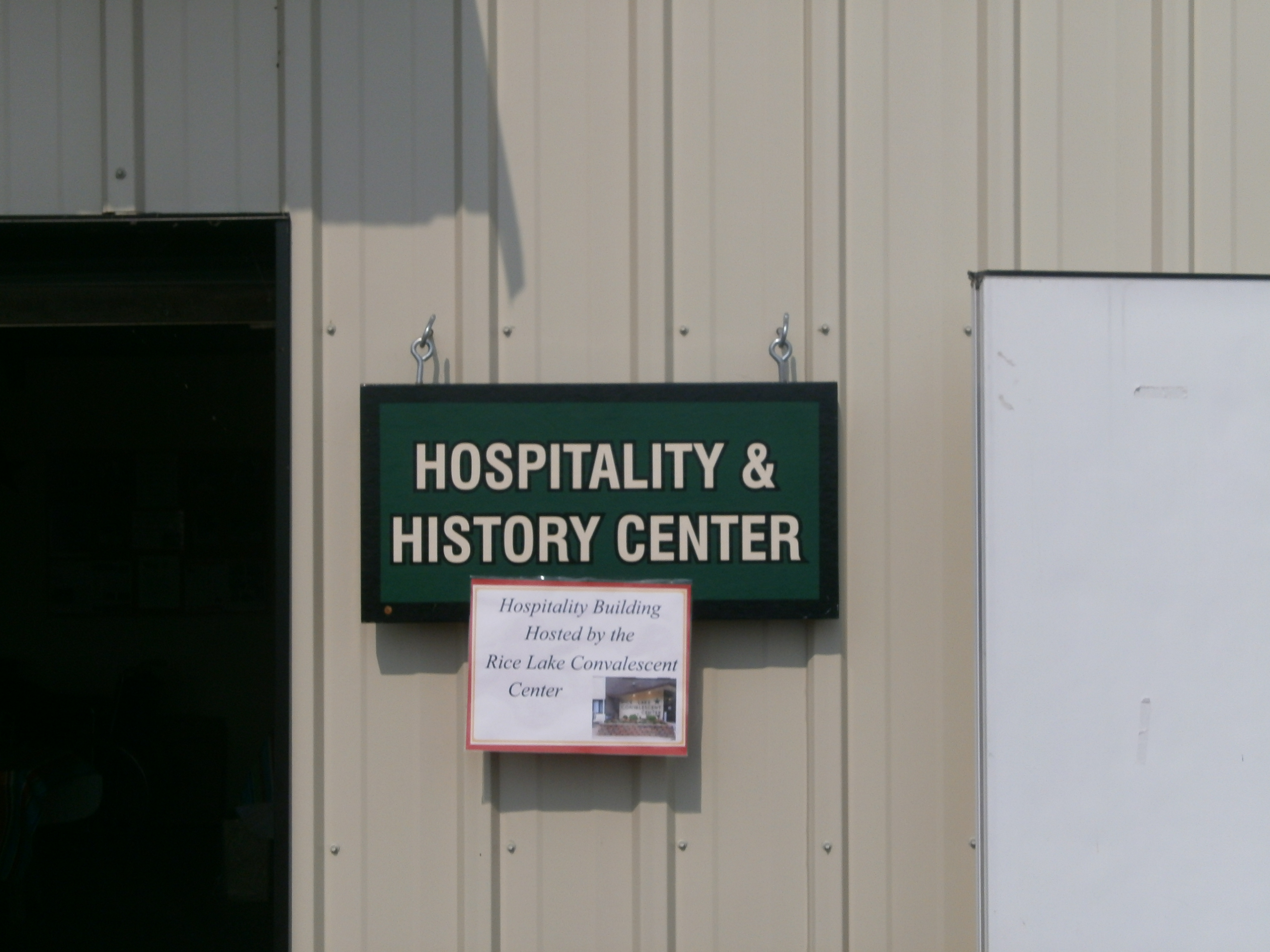 New Eagle was donated for the Fair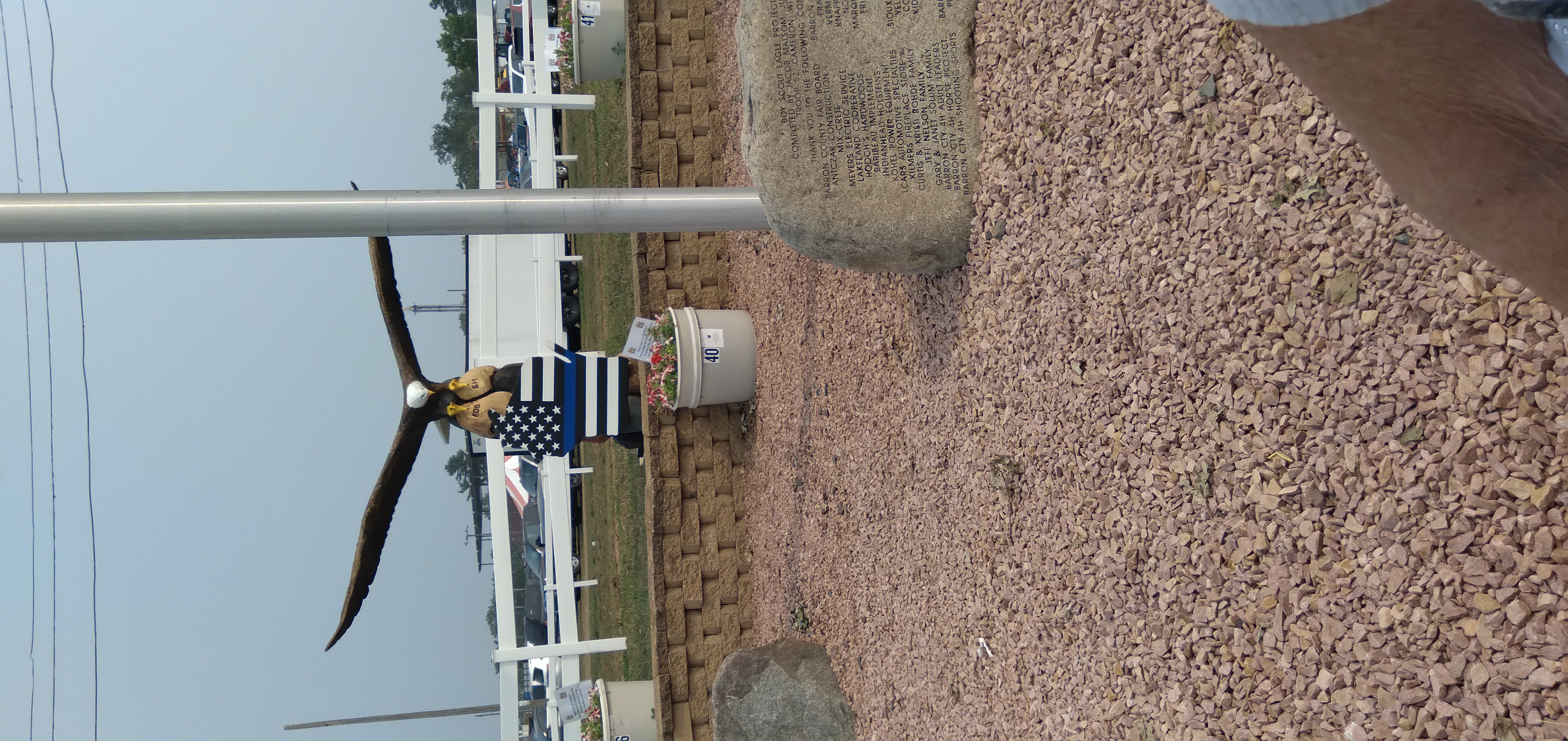 The crowd hasn't shown up yet!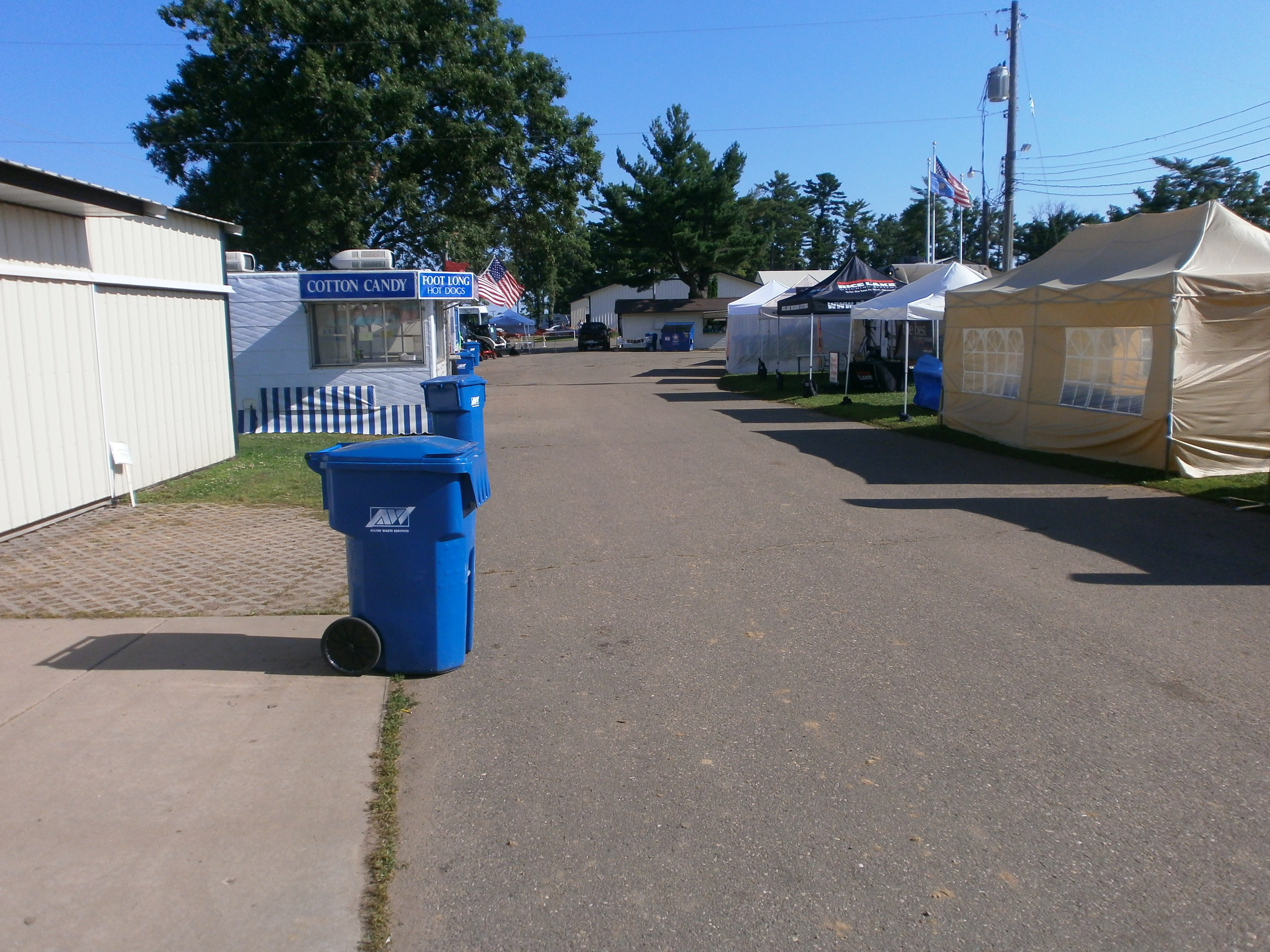 Here is Jim Greger crossing the track to get somebody!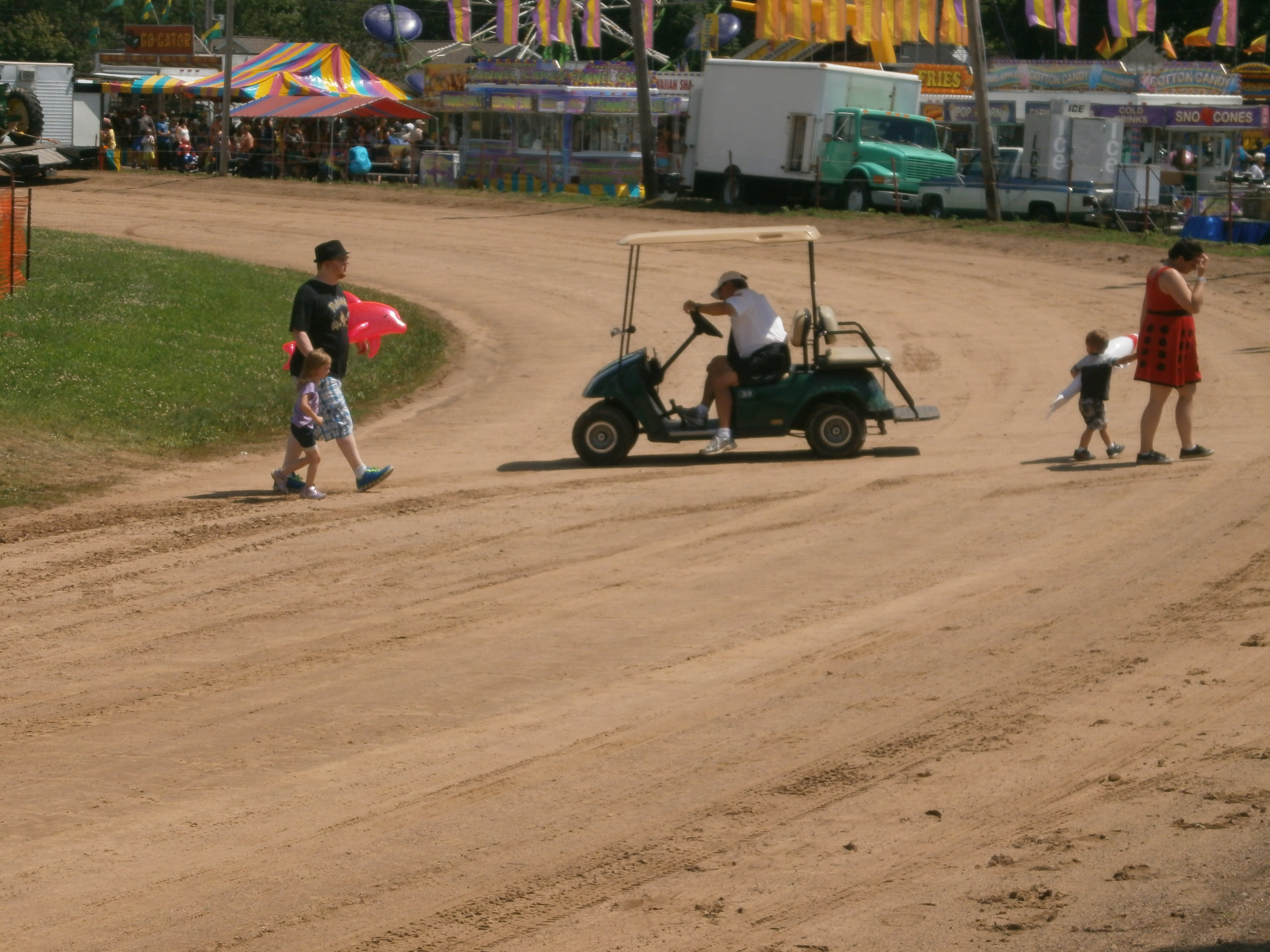 A very busy infield at the Fair!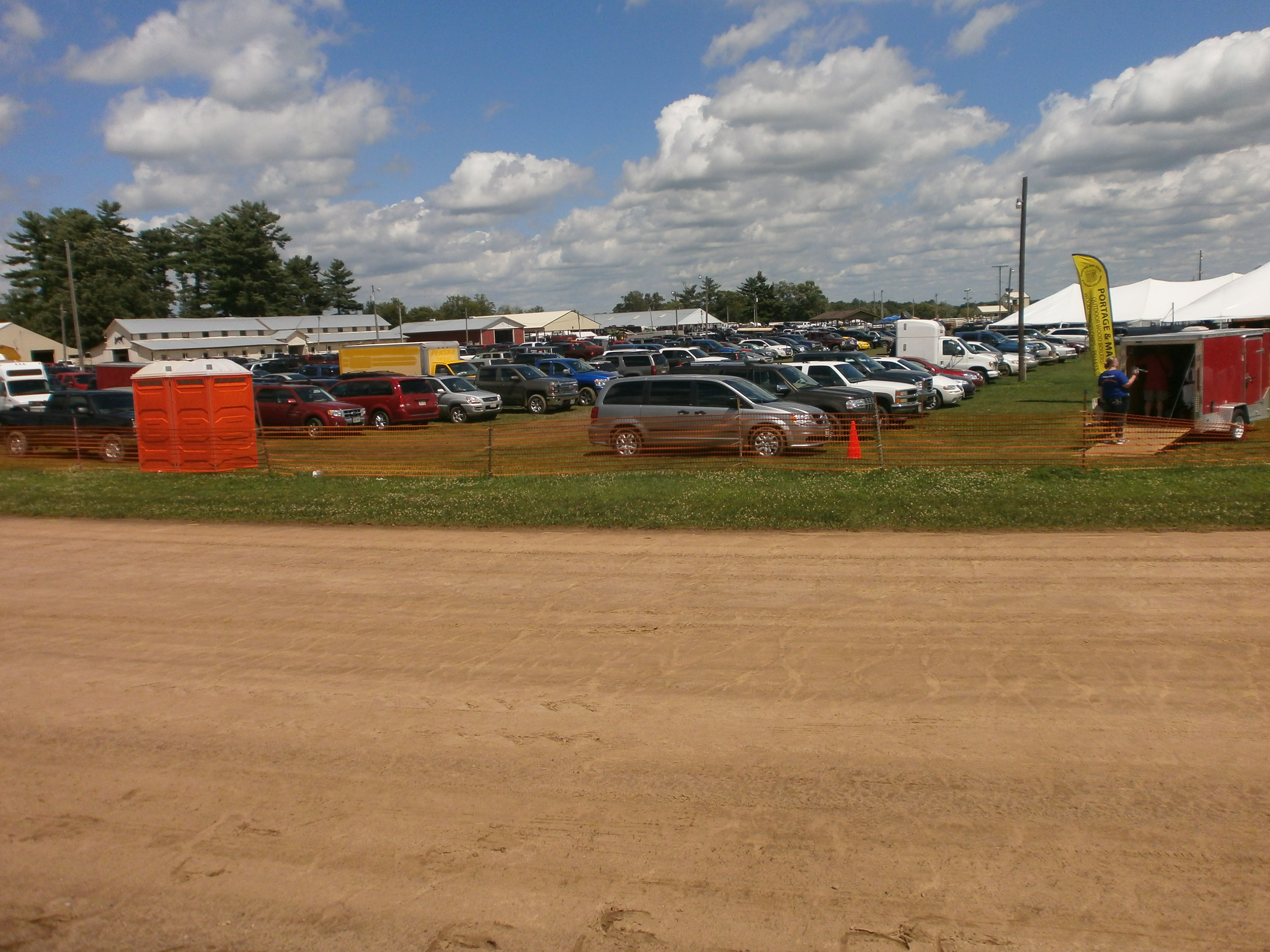 The Tram waiting to go some where.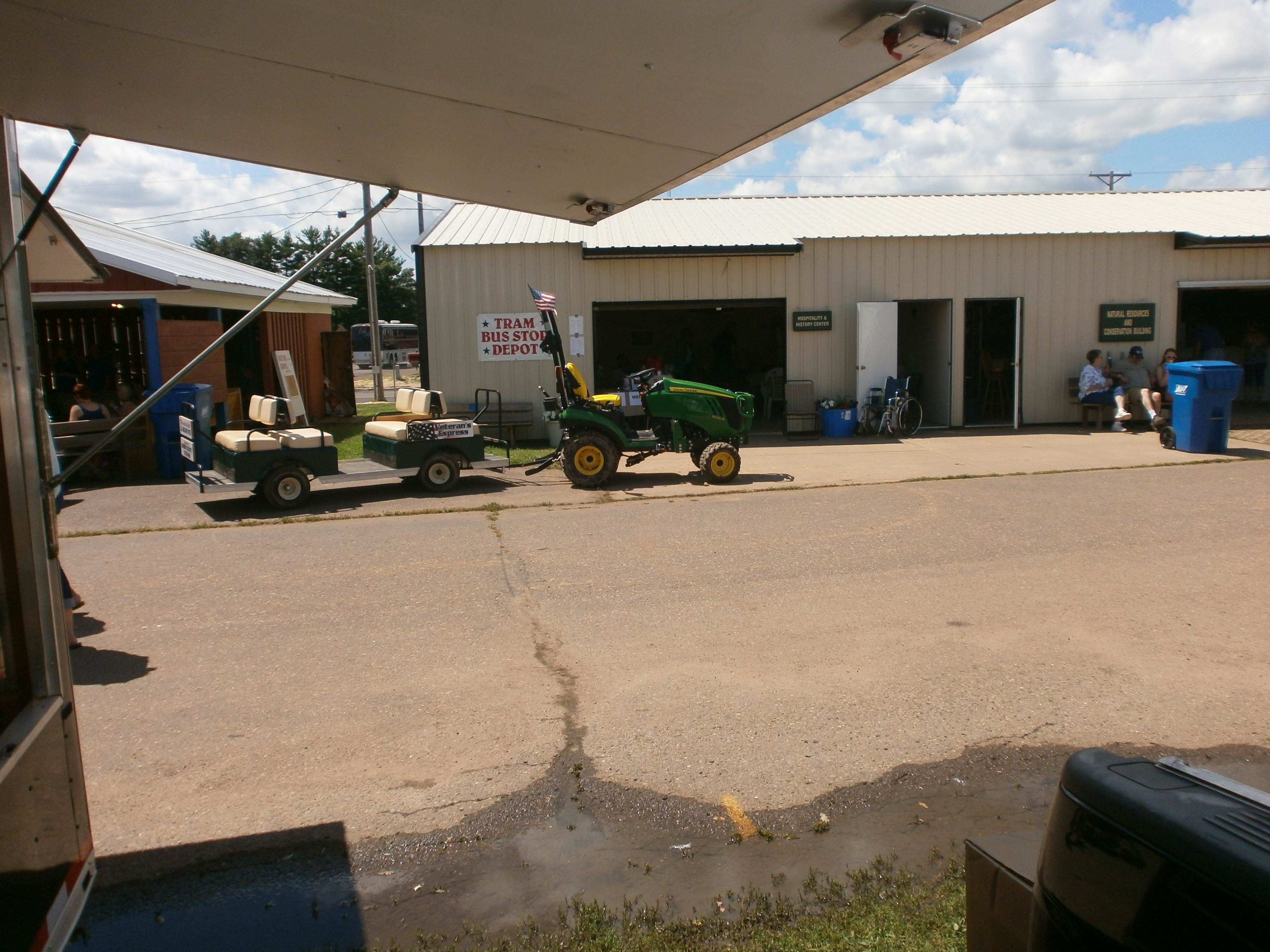 Another shot of the Tram!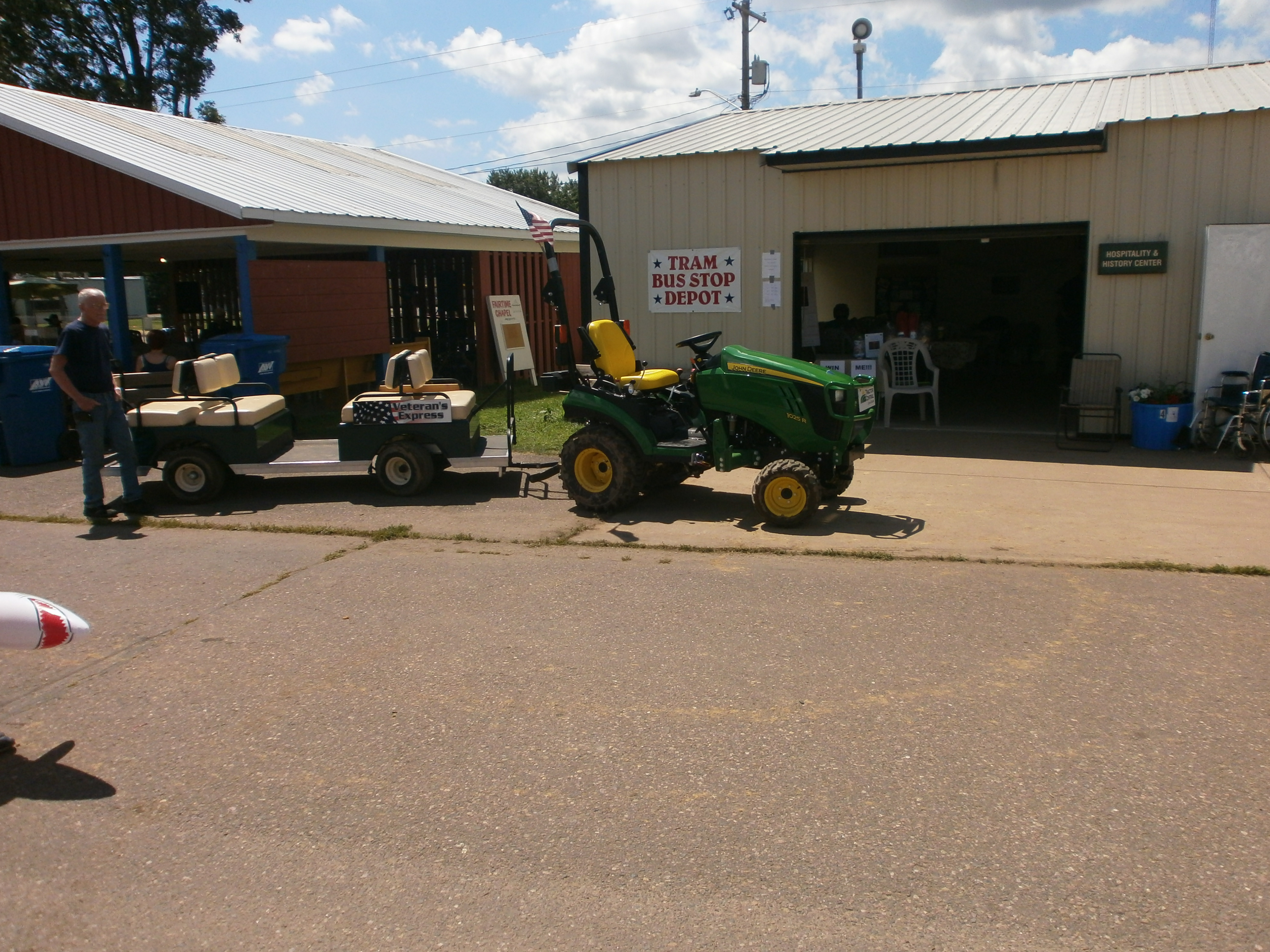 Byron's turn at driving the Tram!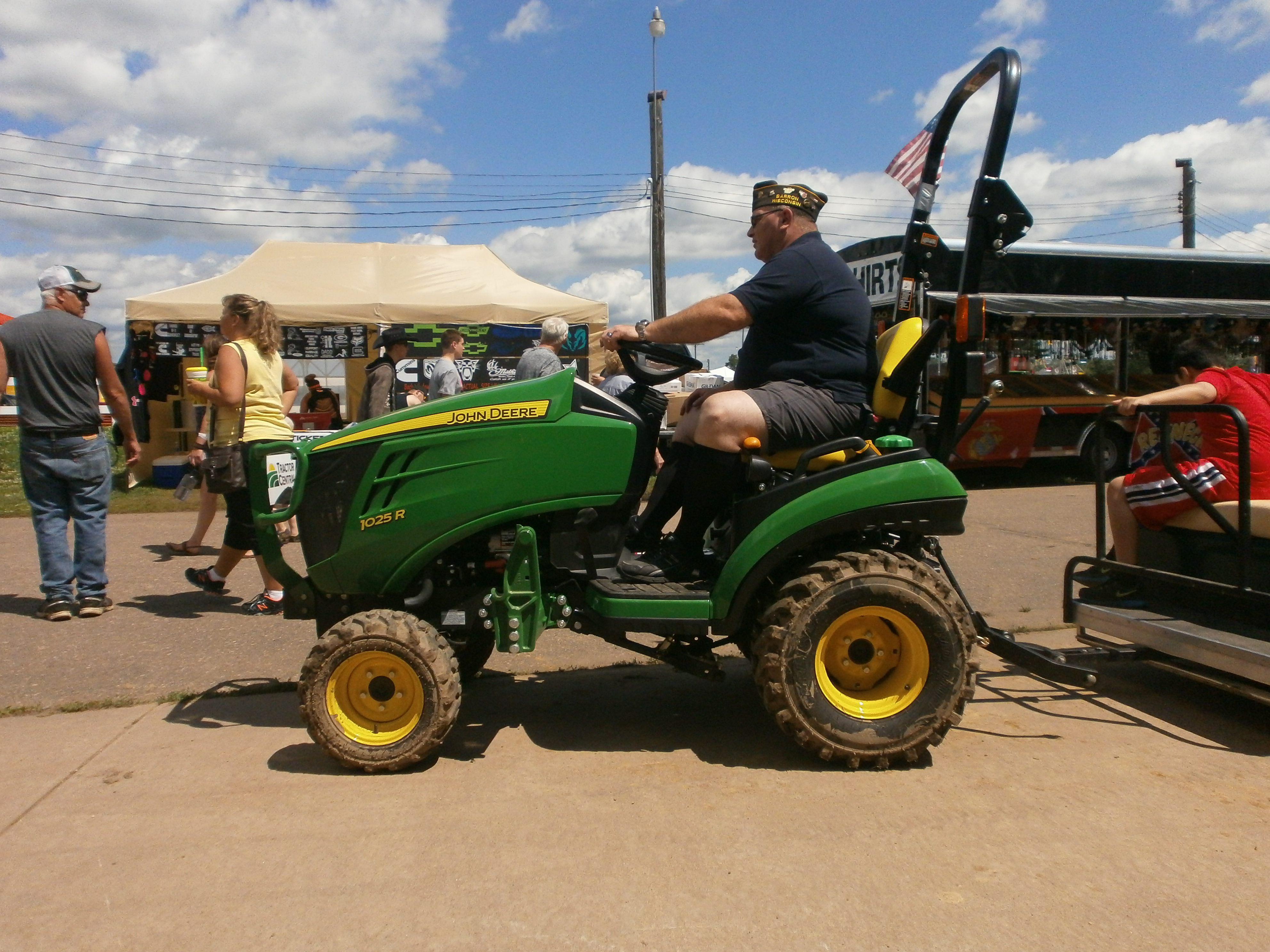 Again Byron's driving the Tram Tractor!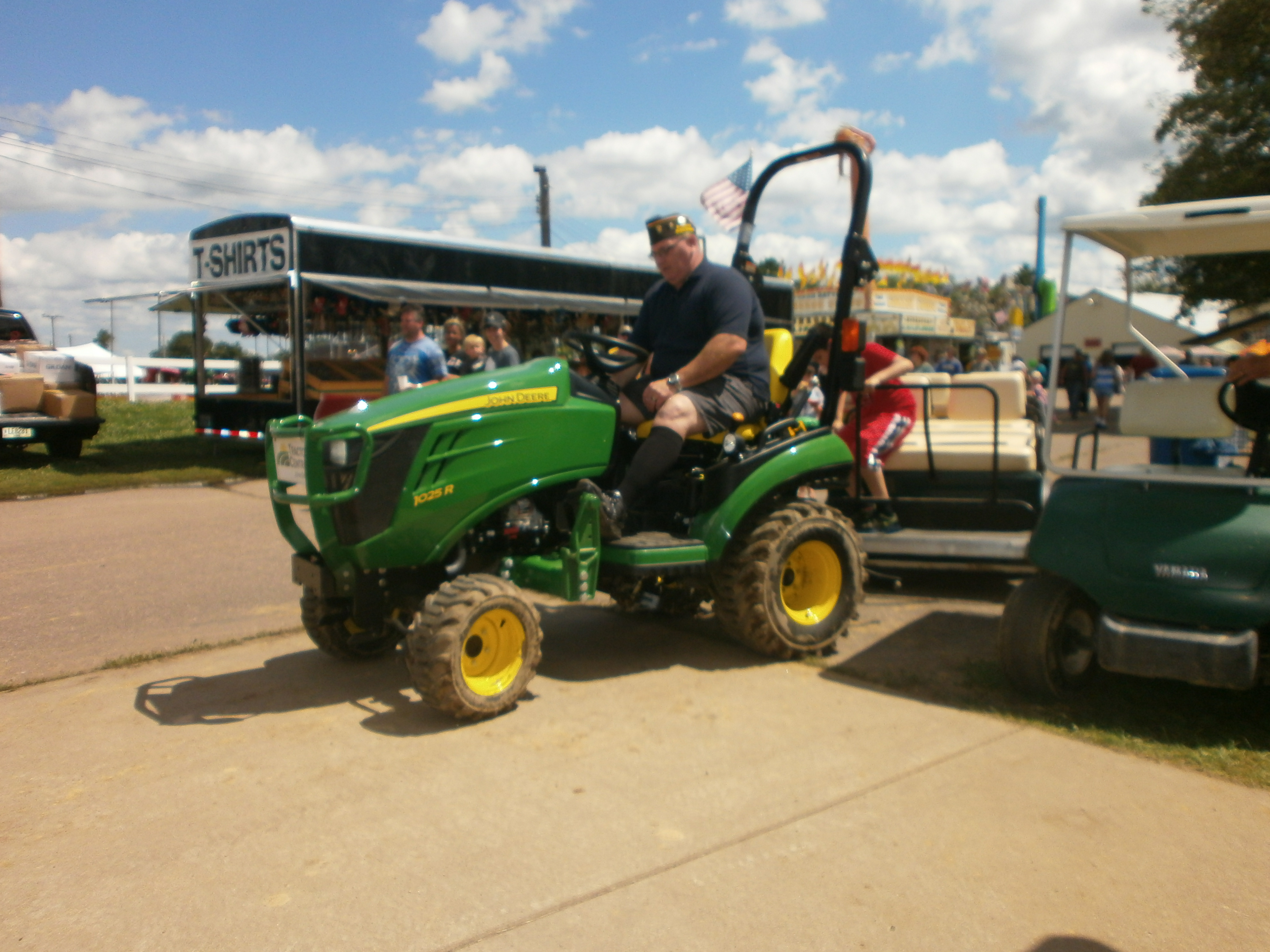 The Veterans Express!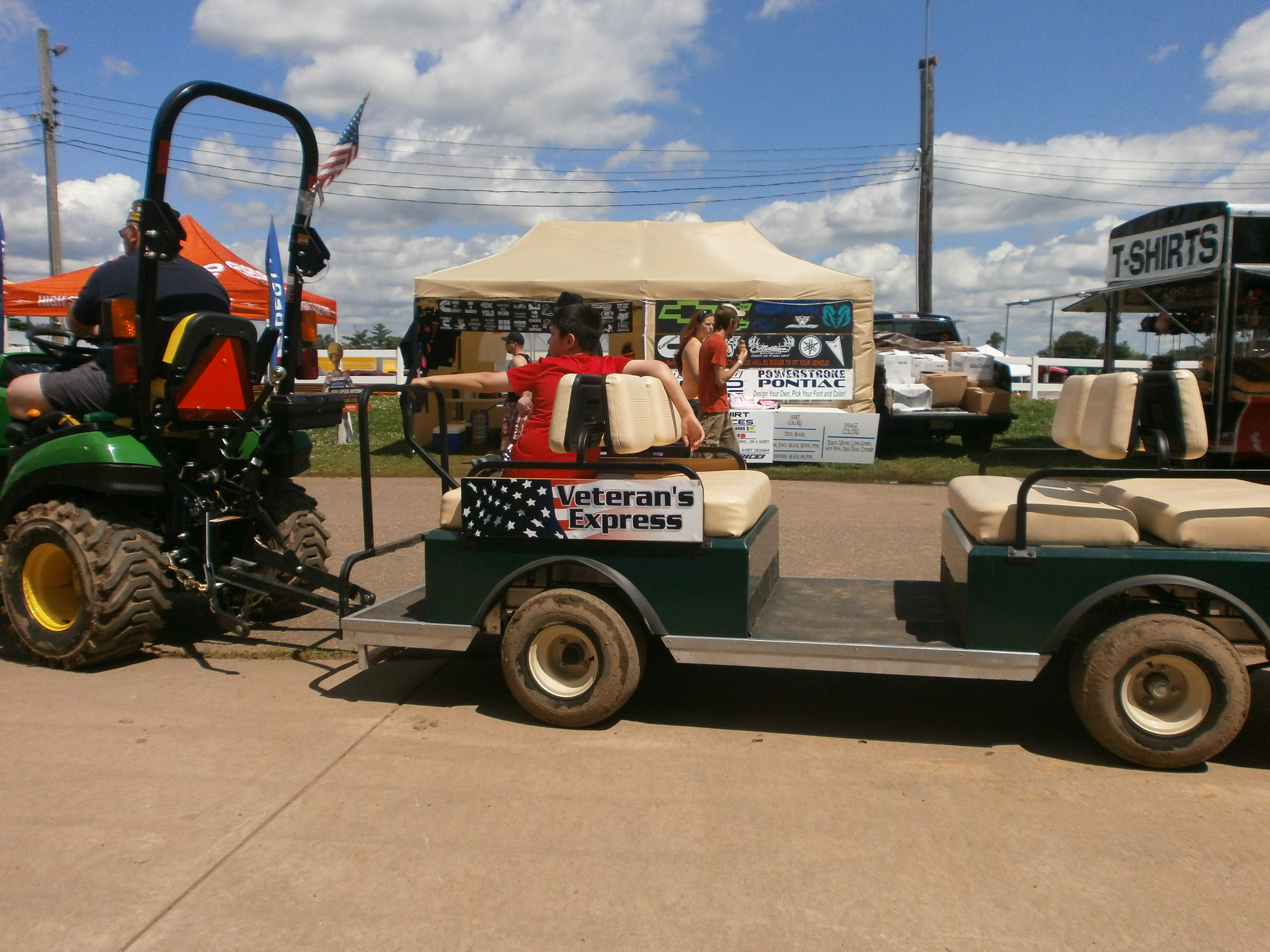 And here is Lowell driving his Cart.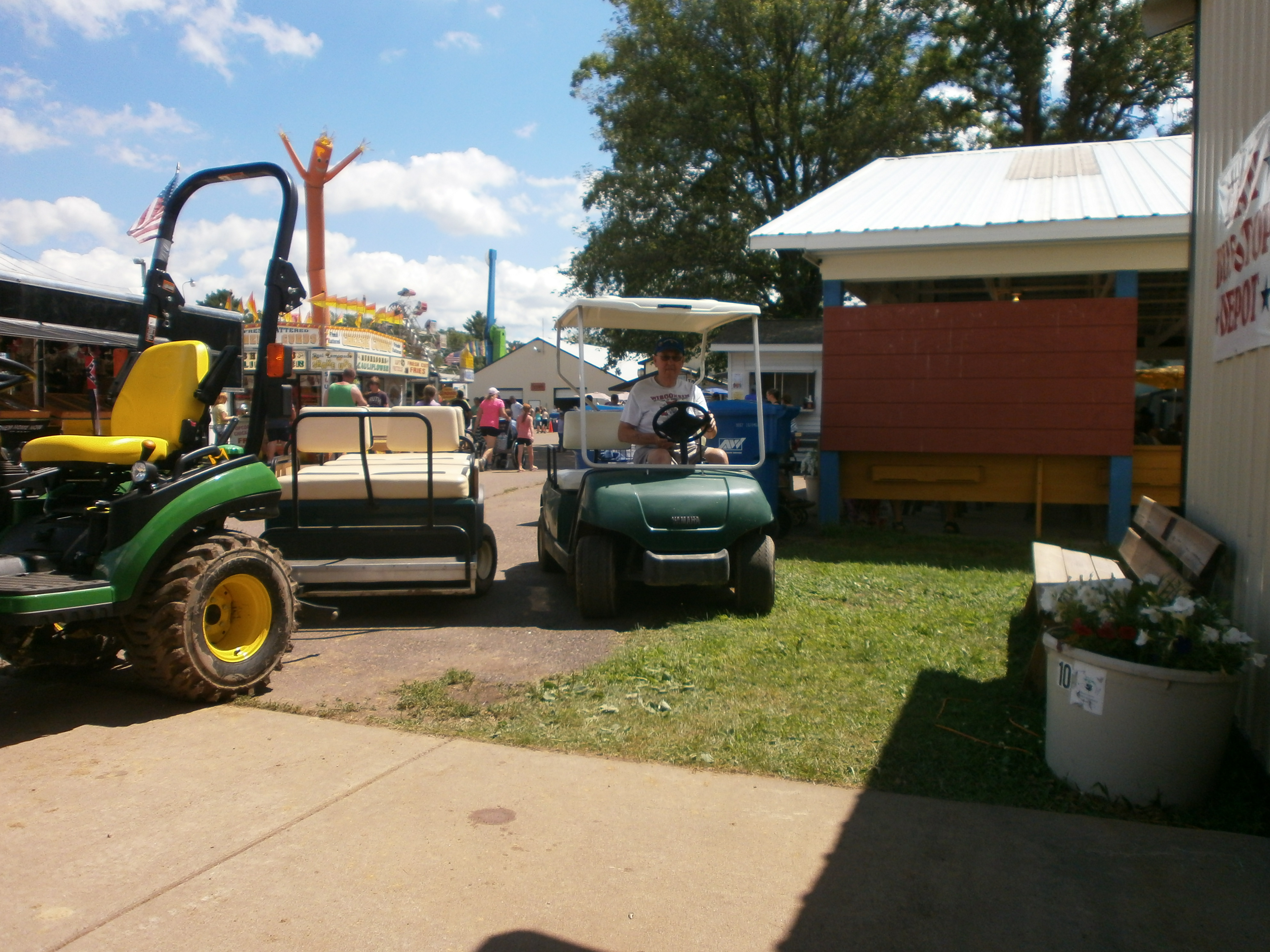 And here's Jim having a ball!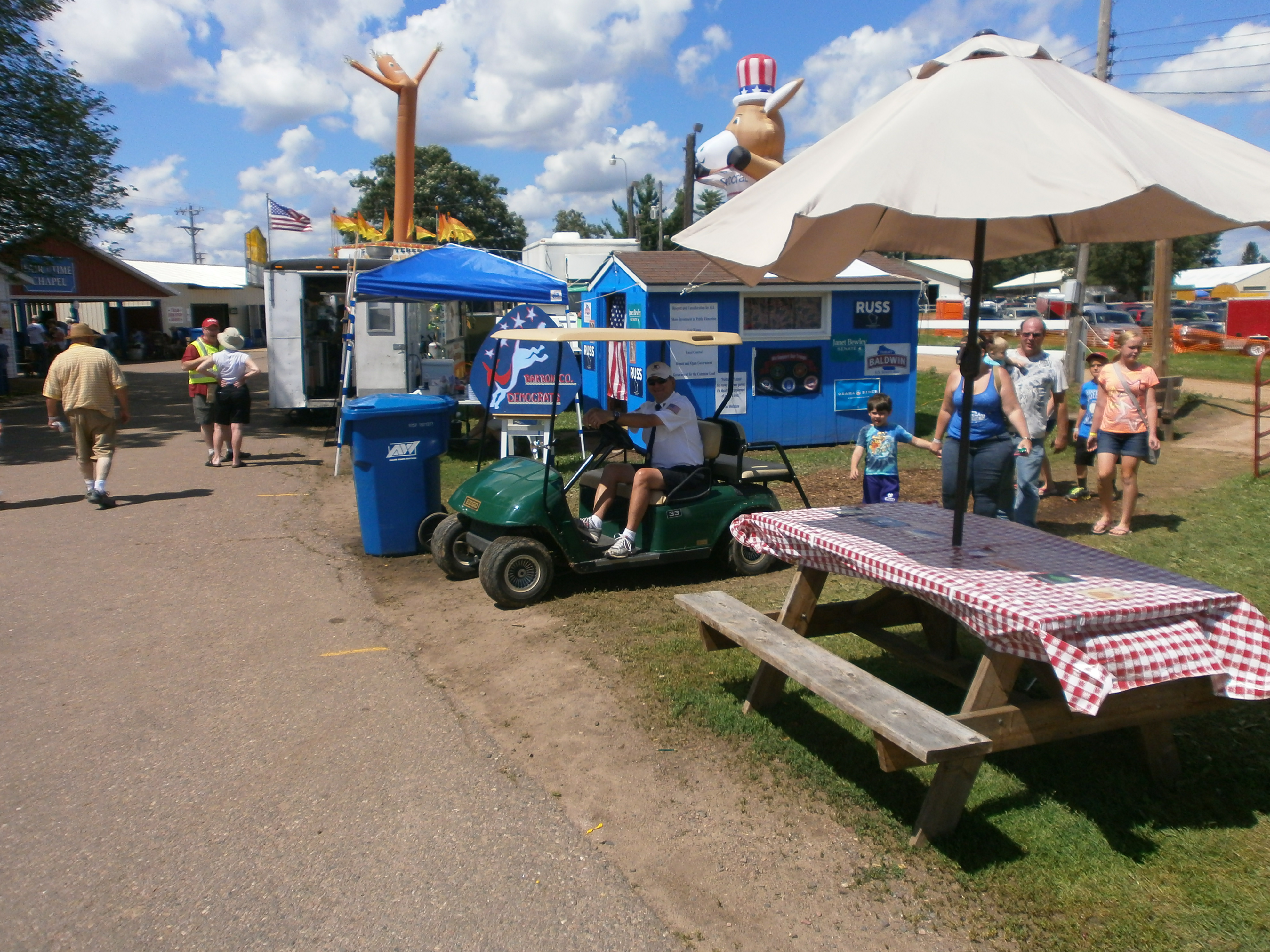 And again its Jim.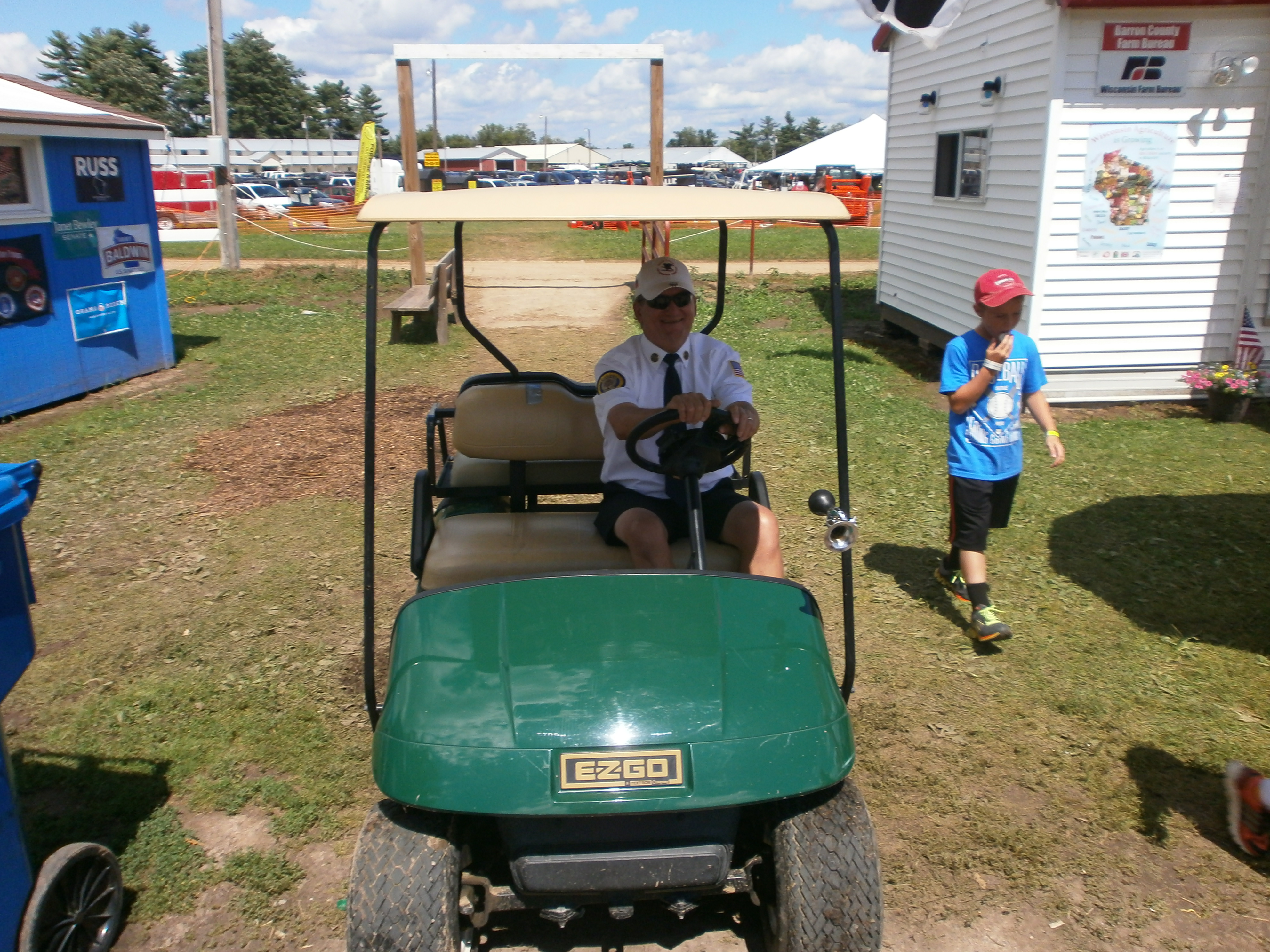 And here is Cal driving the Tram on Saturday.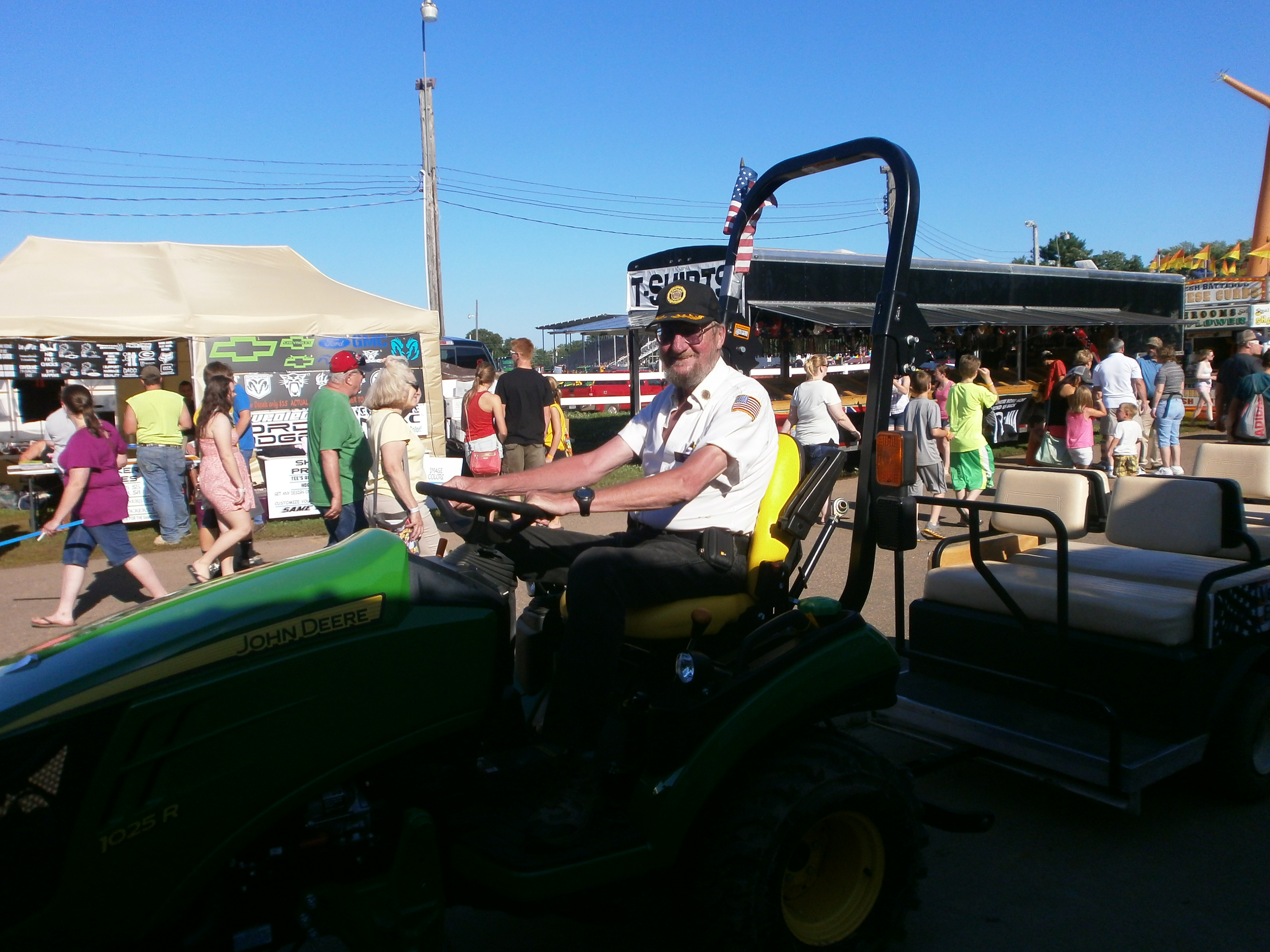 Cal again!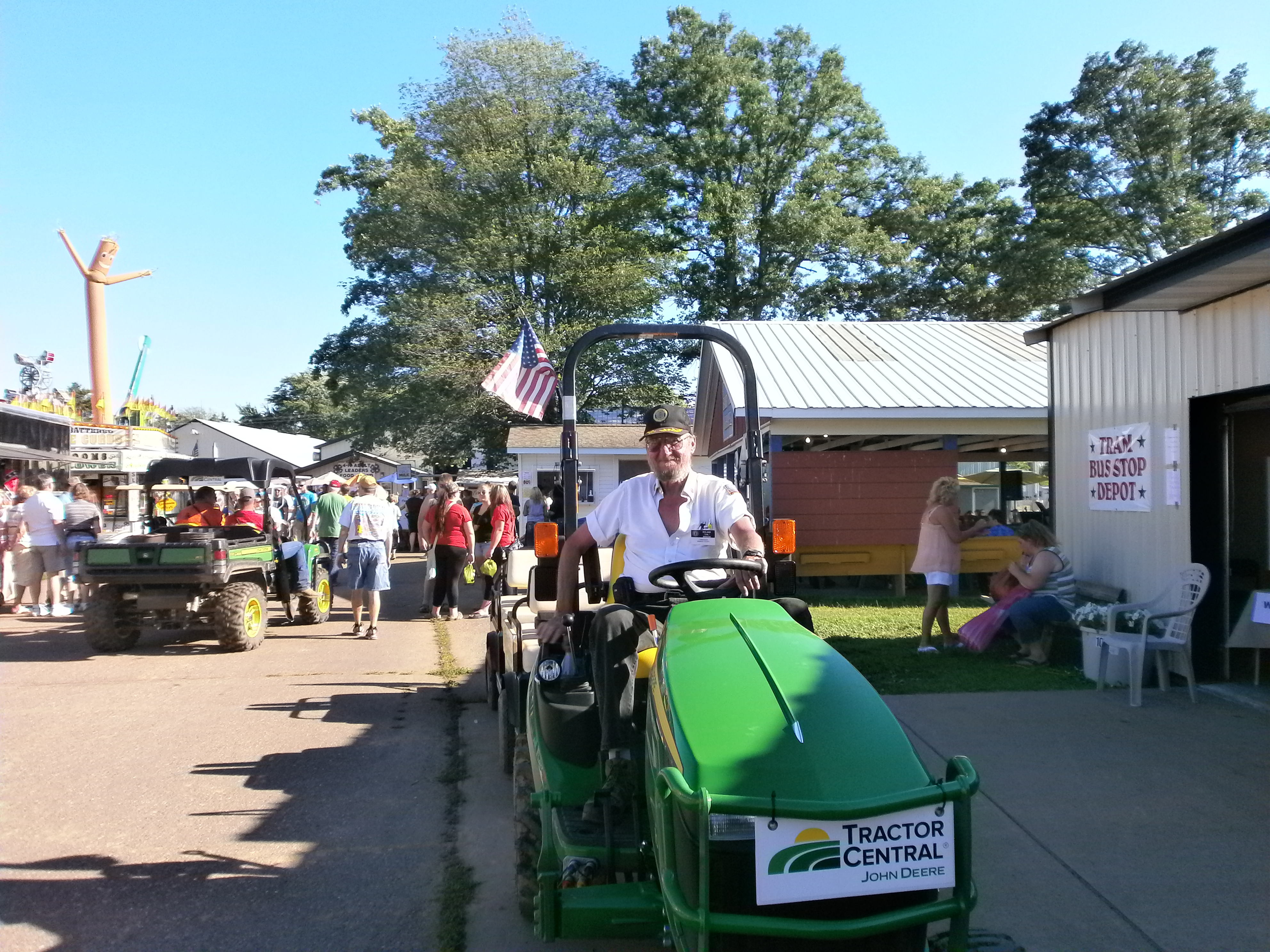 And again!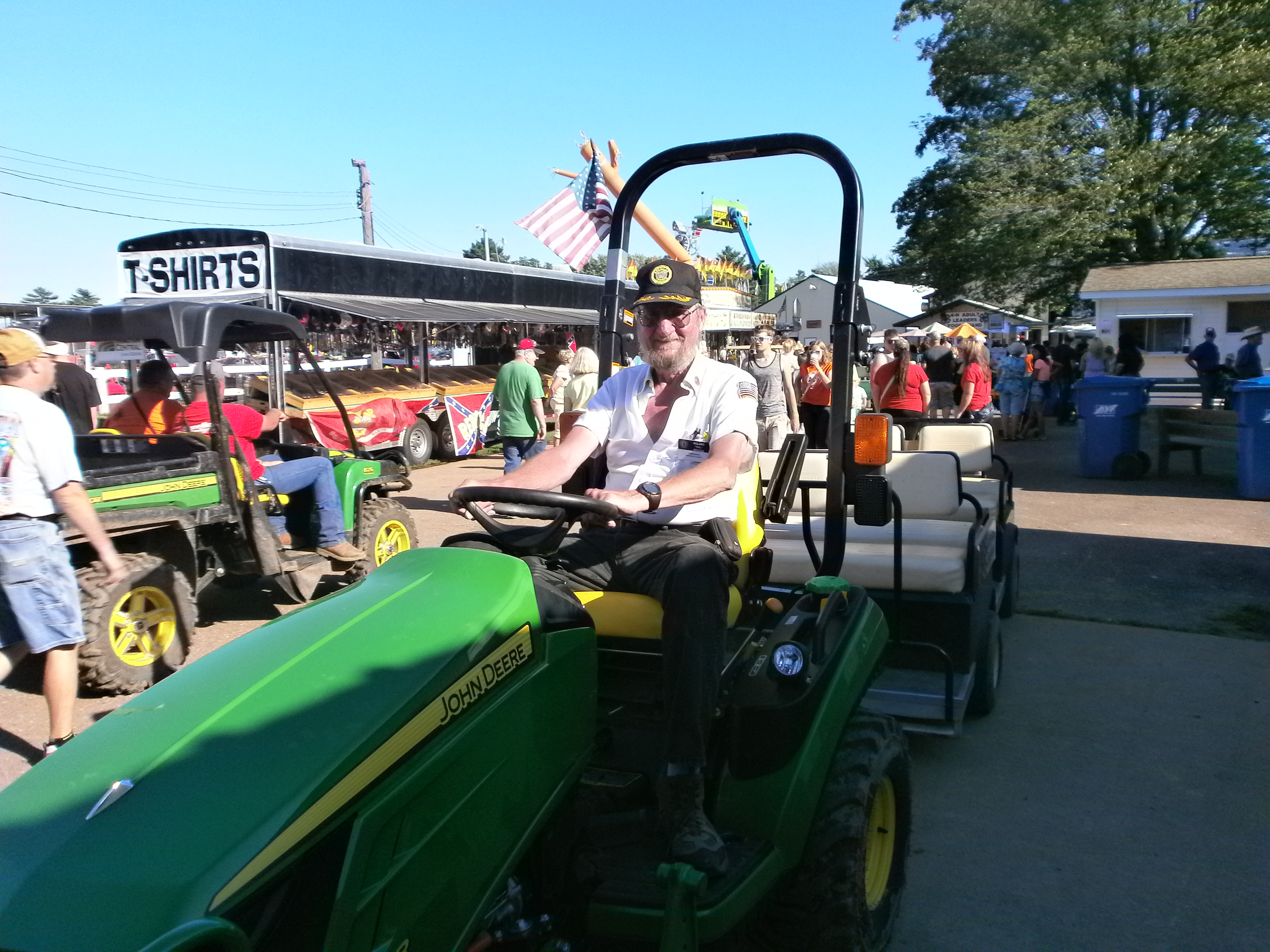 These pictures are from 2016 Fair. Here's Mark Dexter!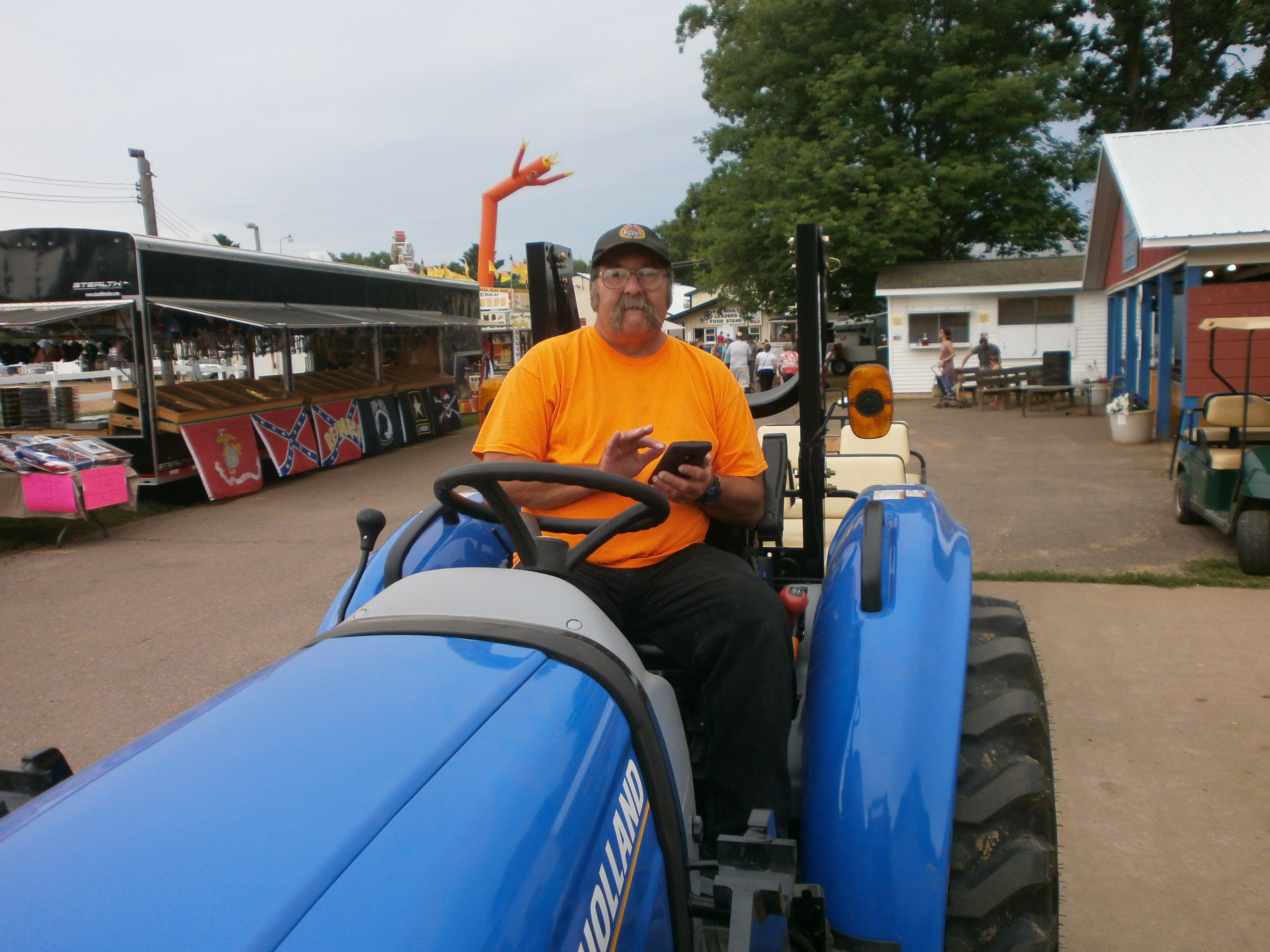 And Randy and his Conductor!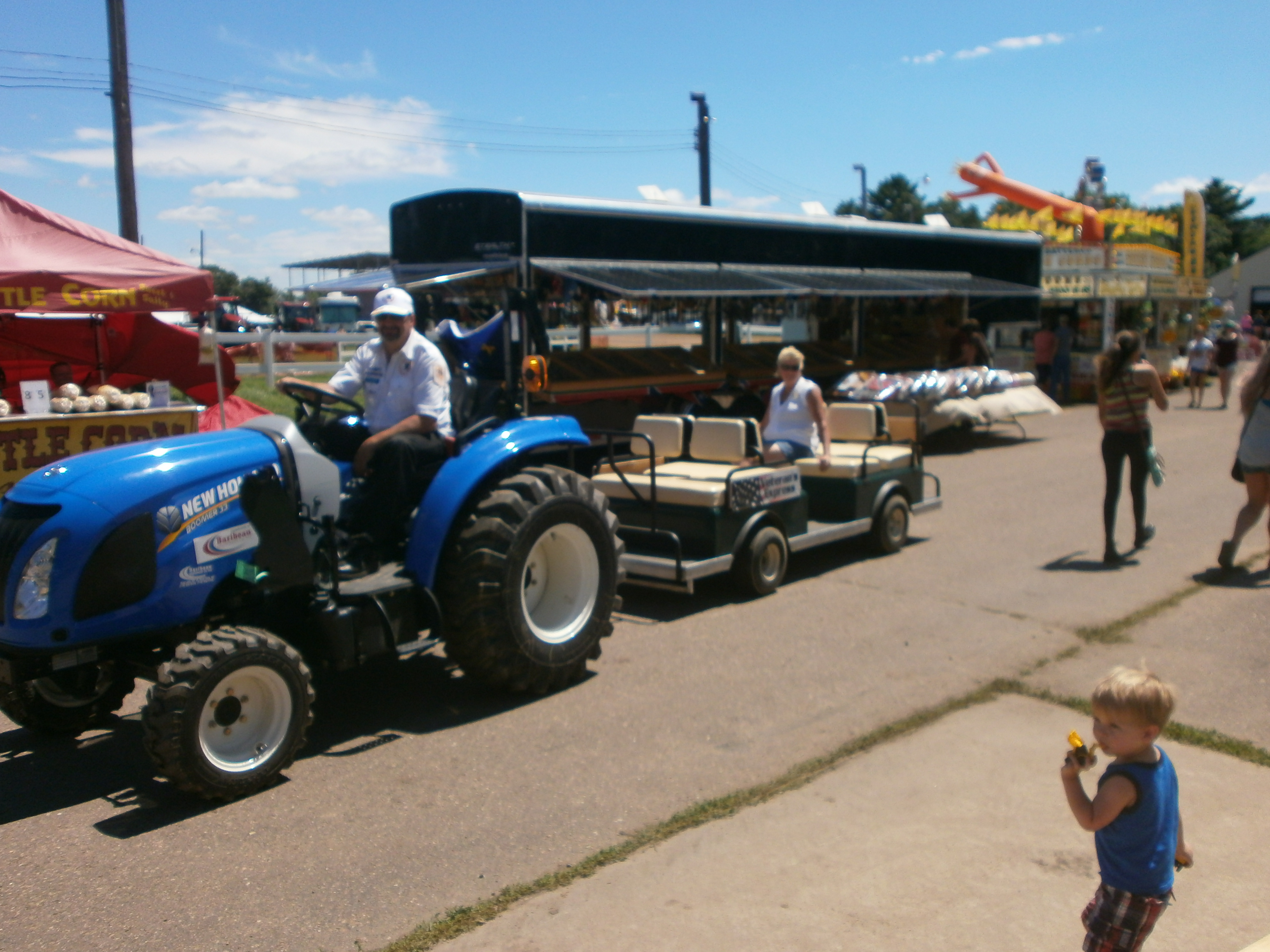 This is the Fair Chapel next to our building!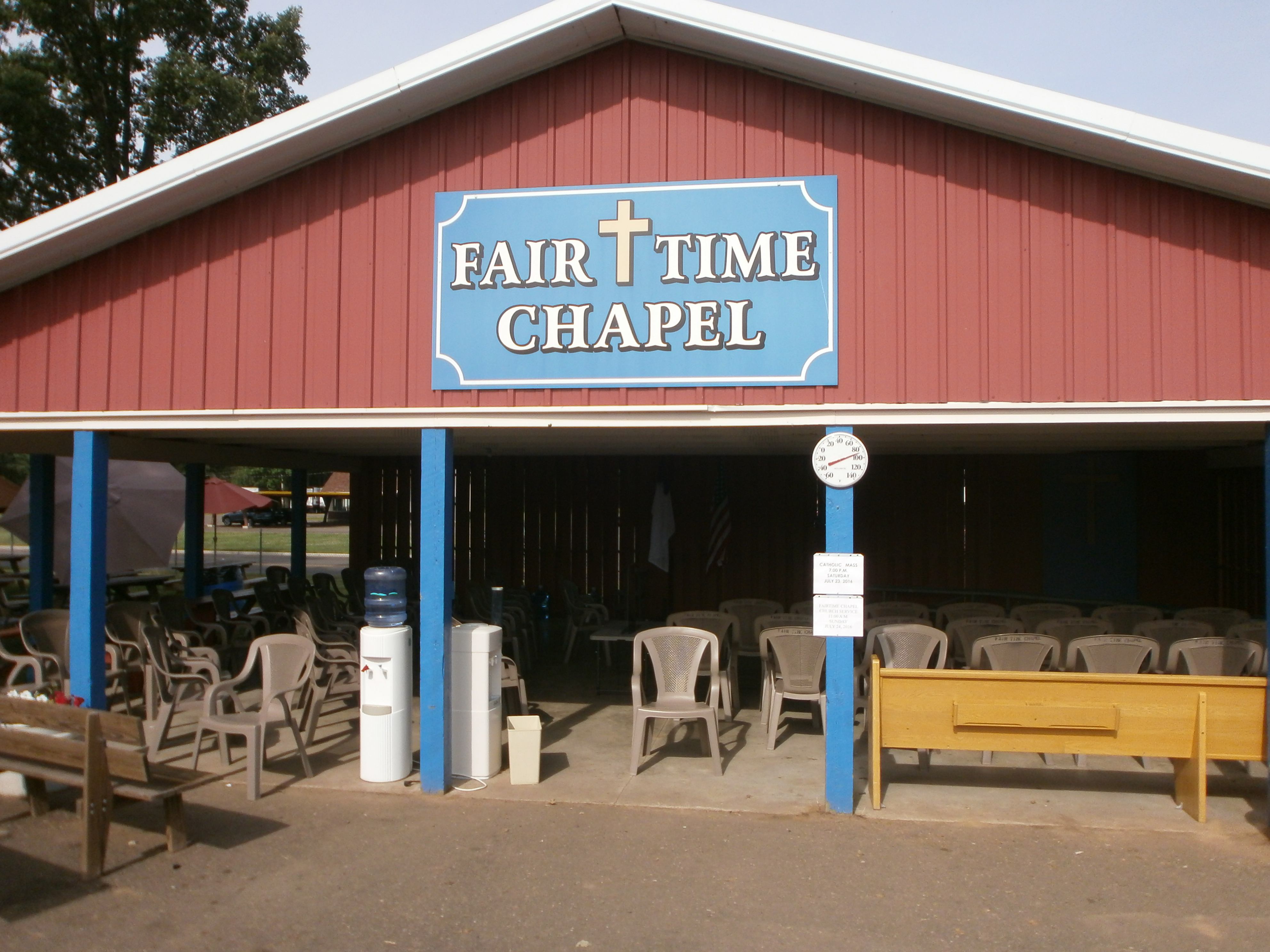 Here's Randy again!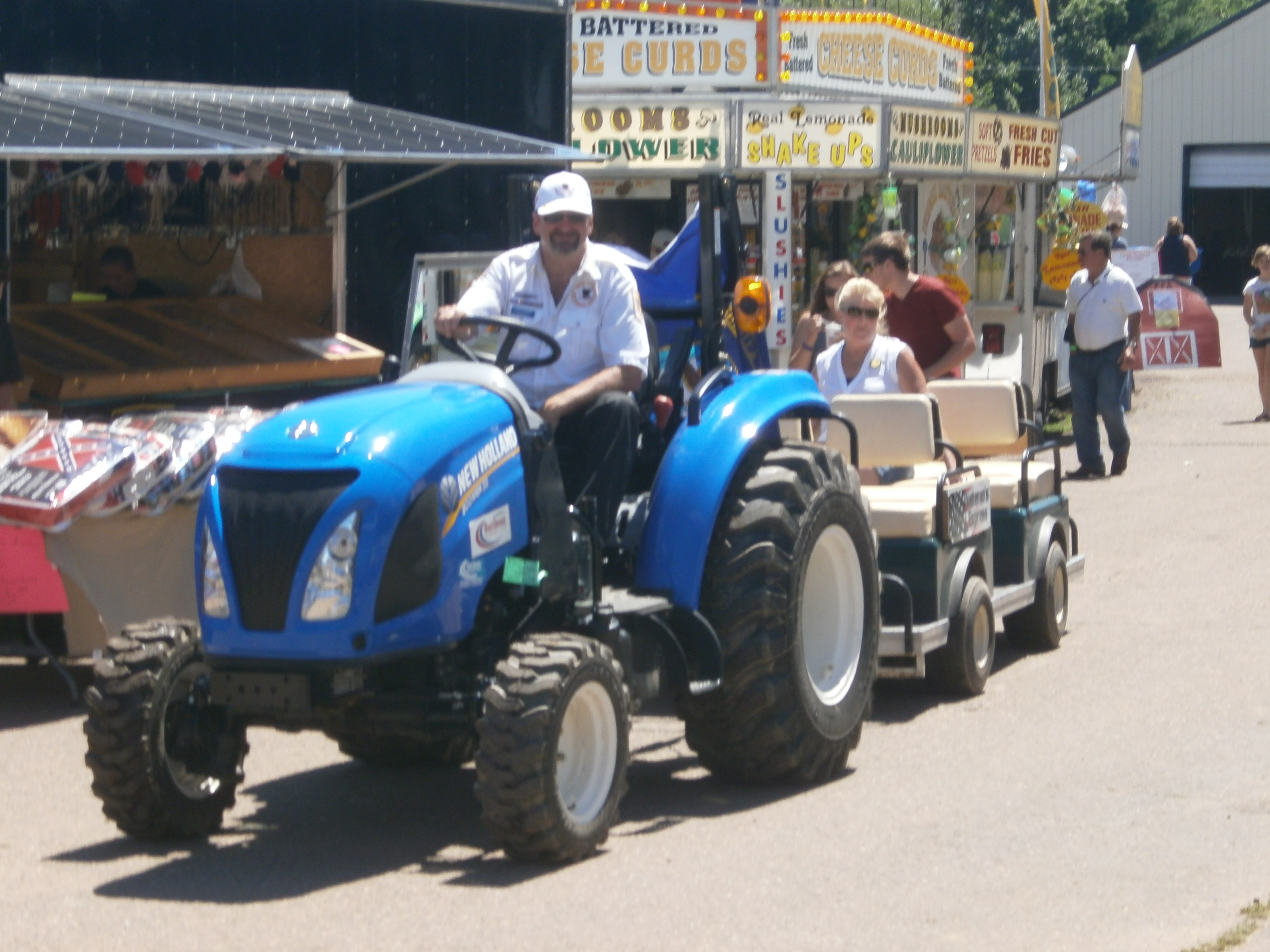 Here's Mark again!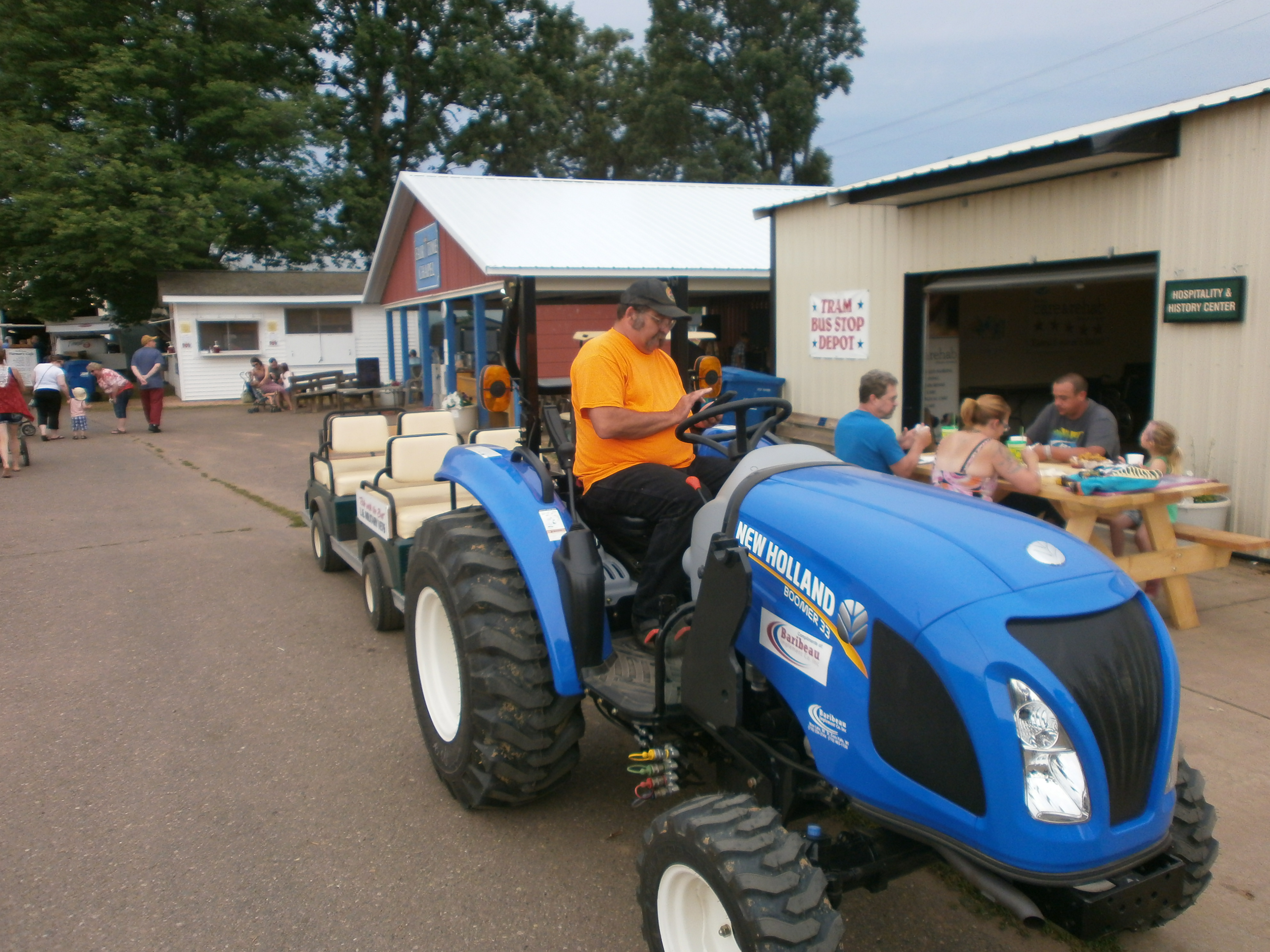 And we also had Kevin driving!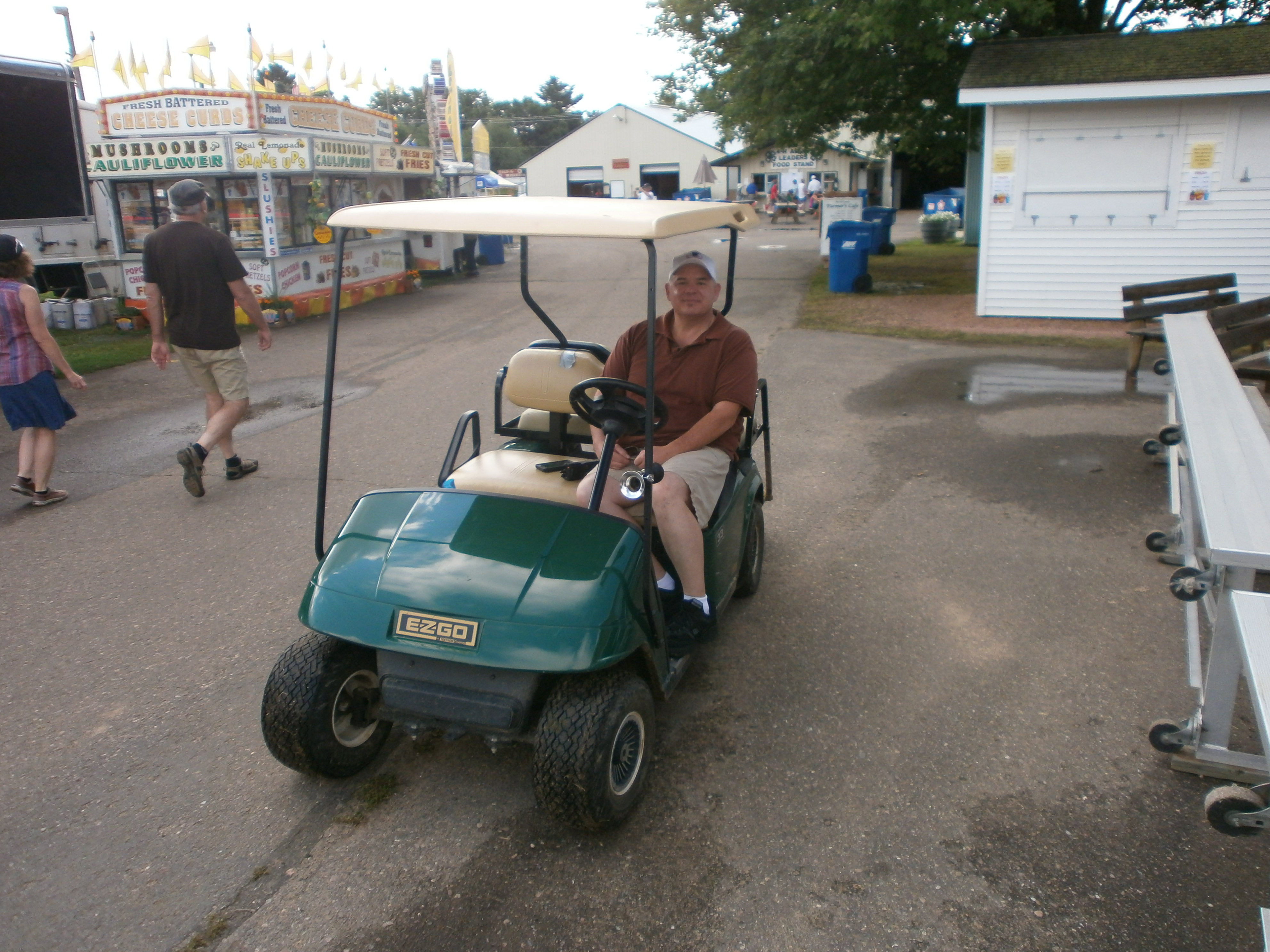 The wonderful Fair Hostess's of 2015!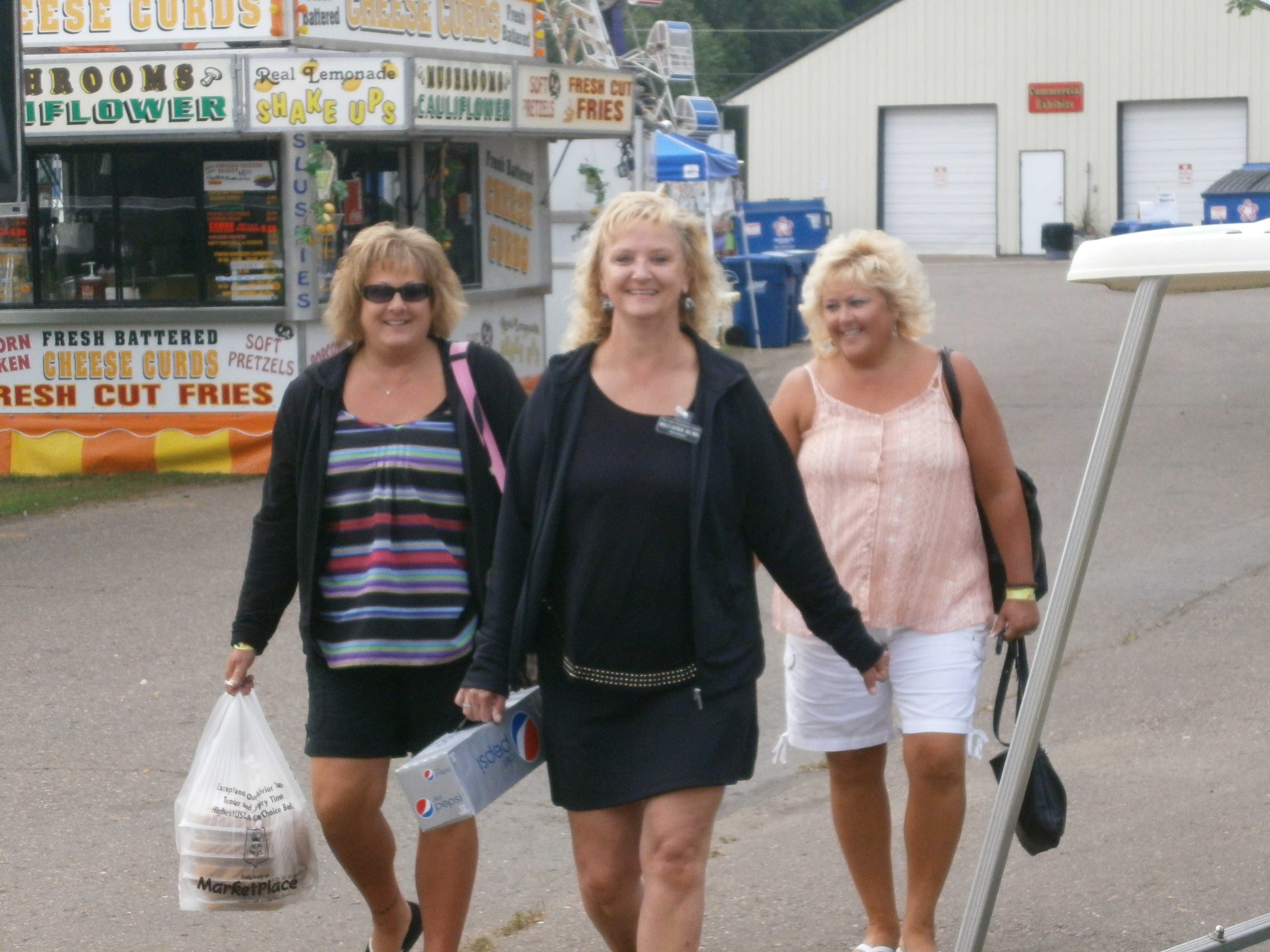 And again!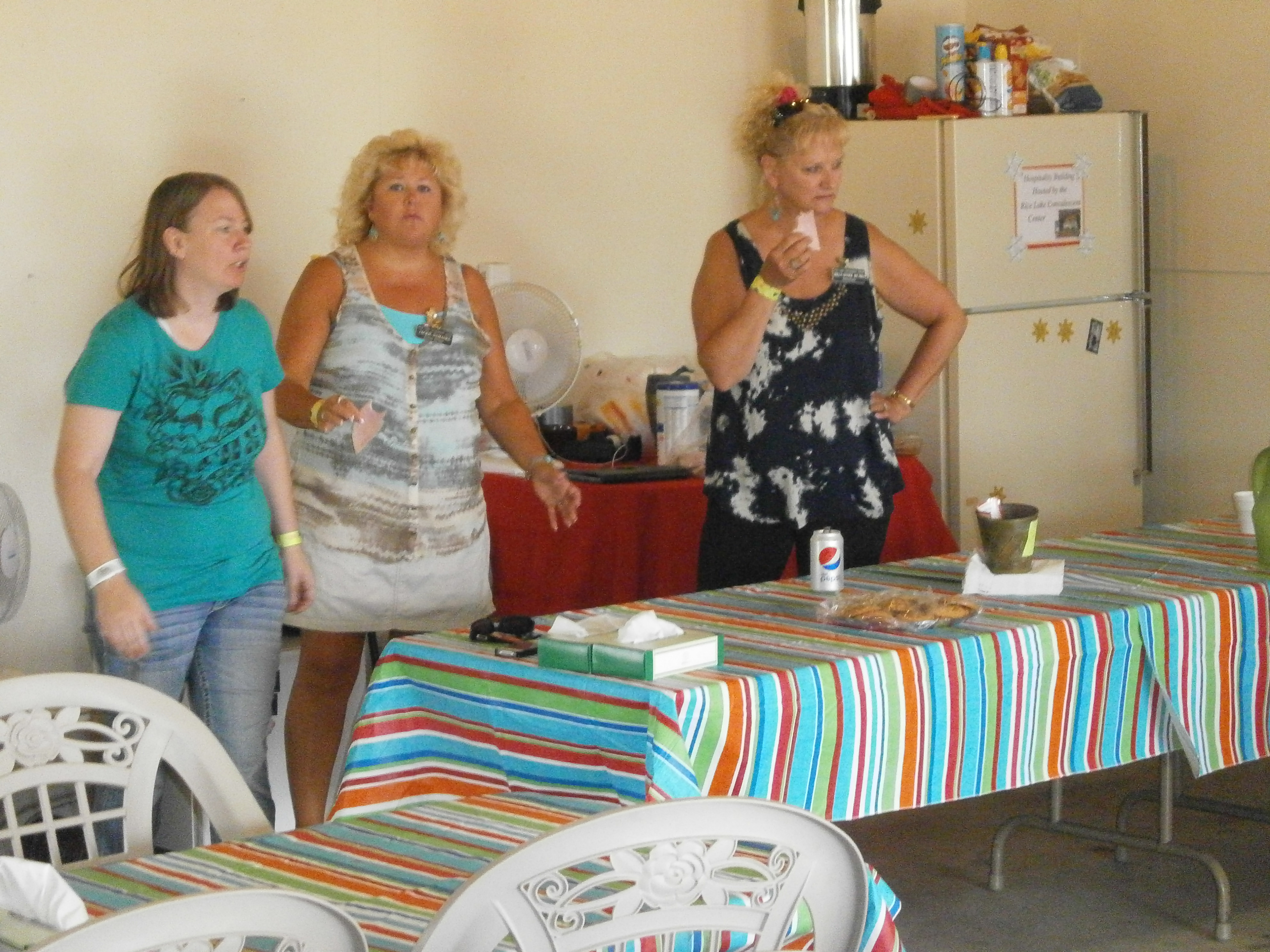 Lazy!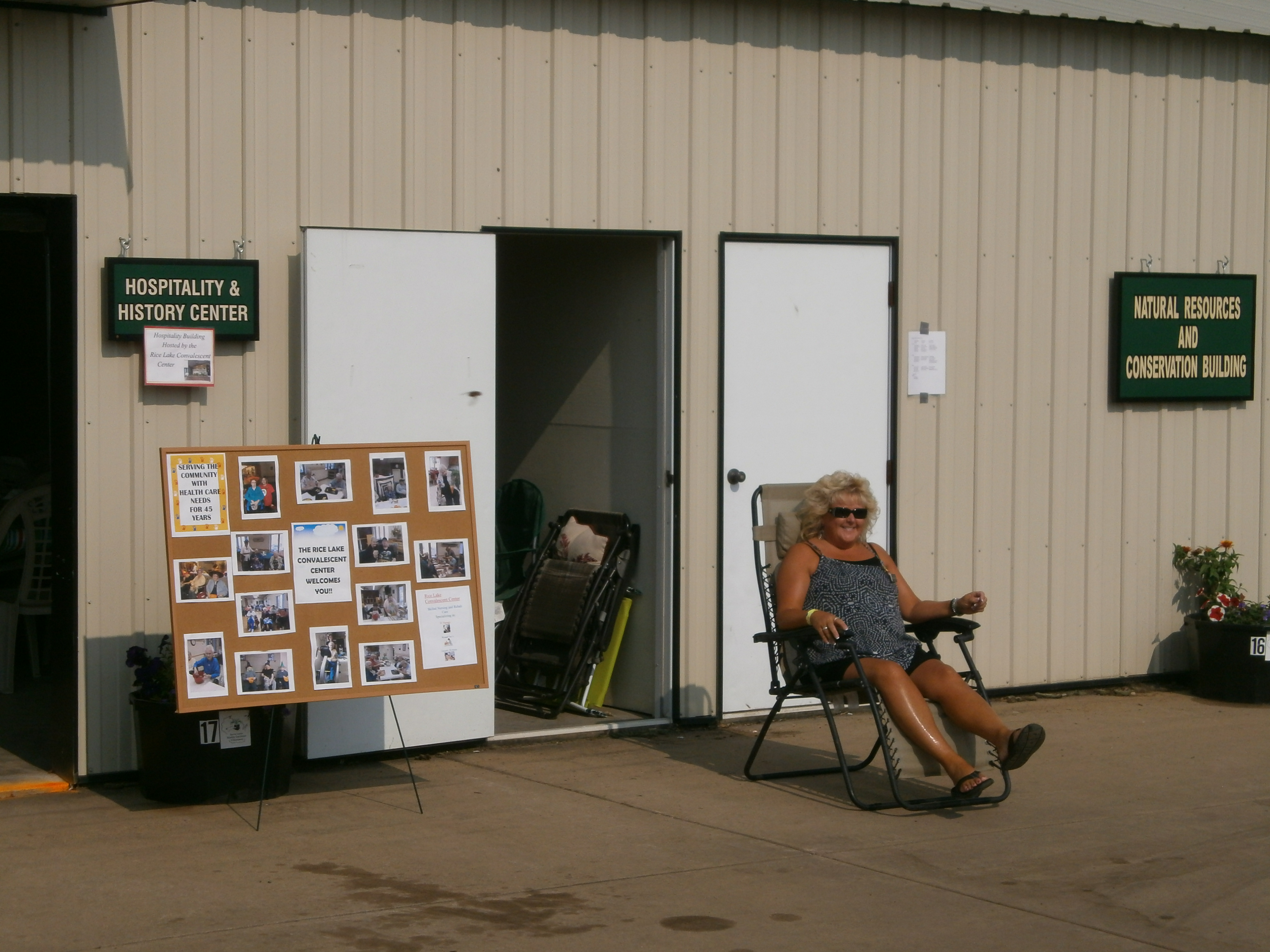 This year, 2019 the Barron Post presented a check to Anderson Park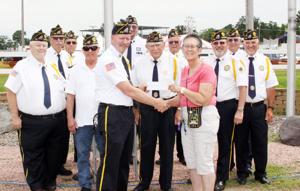 Veterans Still Serving America!